Dr. Mary Mancuso, DMD
Fair Lawn dentist, Dr. Mancuso has over 28 years of experience in the art and science of dentistry. She has developed a personable team of skilled professionals that are committed to providing you the very best dental care. This commitment also includes a select group of specialists necessary for the common goal of optimal oral health.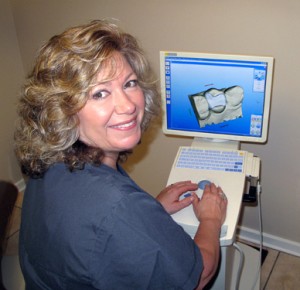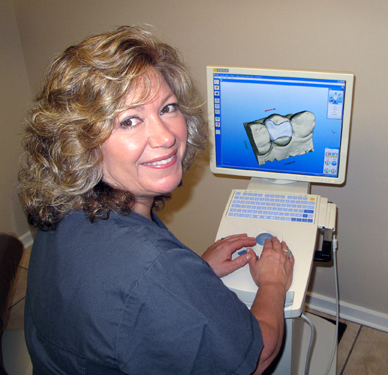 Investments in the highest rated equipment and materials are a reflection of Dr. Mancuso's desire to deliver exceptional care. Her patients are the direct recipients of her dedication to, and implementation of, technologies that will continue to improve diagnosis, comfort, and outcomes.
Planning and openly educating her patients is something that has always come natural to Dr. Mancuso. Offering options to fulfill patient's needs while being conscious of restrictions, allows patients to be confident in their choice of treatment.
The early years…
Dr. Mancuso has a unique history in dentistry. At 16 years of age she was introduced to the profession as a dental assistant. She spent 7 years learning and caring for patients under her mentor, Jerome B. Krachman, DDS at this same Fair Lawn location, as she finished high school and college. This was a very valuable time, in retrospect, through multiple experiences of care and time spent with many patients, she grew to know and the love the profession.
Dr. Mancuso received her B.S. in Biology from William Paterson University, in 1987, and her D.M.D. from University of Medicine and Dentistry, in 1991. She is proud to have finished in the top 10% of her class, receiving numerous awards and recognition's.
Awards and Honors
Omicron Kappa Upsilon Honorary Dental Society
International College of Dentists Outstanding Achievement Award
Dr. Edward Wolfson Memorial Alpha Omega Award
Sigma Xi Scientific Research Society Award
Essex County Geriatrics Award
New Jersey Academy of Dentistry Outstanding Student Award
Professional Memberships
International Association for Orthodontics
Bergen County Dental Society
Upon receiving her degree, Dr. Mancuso reunited with Dr. Krachman as his associate. There she spent the next 6 years working along side him until she took full ownership of the practice in 1997. Her care and excellence in dentistry has allowed her the unique opportunity to treat the very same patients she had once assisted. It has been a remarkable transition for the patients as well, as their quality of care continues with a provider that knows their history, particularly their individual needs. Dr. Mancuso and her husband of 30 years have two beautiful daughters.  In her off time she enjoys tennis, painting, and gardening.
Dental Team Members
Angel
Angel has been with our office since 1992. She continues to help create an exceptional experience for our patients by her attention to detail and her expertise in scheduling and insurance issues. Angel continues to educate in the profession with multiple online courses and has taken on the role of trainer for advanced computer systems for our office. She enjoys reading, music, movies and time spent at the beach with her family.
Catherine
A member of our dental team since 2005, Catherine is an integral part of our daily care for our patients. She has been a Certified Dental Assistant since that time and maintains a Dental Radiology Certificate as well. She has continued to advance in her knowledge by training in high technology aspects of dentistry and applies them in patients appointment needs. Bilingual in both English and Spanish, Catherine's role in patient education continues to grow and excel. She enjoys traveling, exercise, and family time her husband and 2 children.
Registered Dental Hygienist Team Members
Perry
Perry is a Registered Dental Hygienist with a wealth of dental experience.  Perry began her career as an assistant in 1994, and earned her degree in hygiene in 2001.
After traveling the country with her husband, a veteran of the US Military; they moved back to New Jersey where they reside with their two children.  Perry enjoys hiking, skiing, running marathons, and drawing.  In addition, Perry is a paint instructor for adult and children's parties and even taught dental assisting in Hawaii as well.  In addition to English, Perry speaks Yiddish and Hebrew.