Advancing the level of preventive care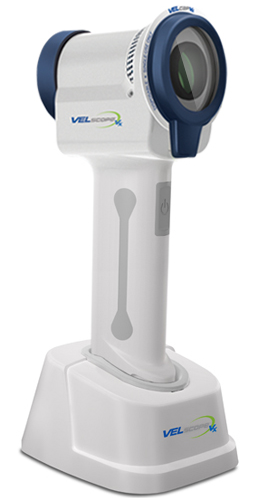 Early detection is so important when it comes to oral cancer. That is why our practice offers the first adjunctive device cleared by the FDA to help detect lesions that may not be apparent to the naked eye.
Our enhanced oral assessment system is a powerful tool for assisting in the discovery of oral abnormalities and disease, such as bacterial, viral, and fungal infections.
This system uses fluorescence visualization technology for the early detection of a wide variety of oral diseases, including pre-cancer and cancer.
By using a blue light and a proprietary filter, we are able to view the contrast between normal and abnormal tissue, often before they're visible to the unassisted eye.
Because this system aids in early detection, cancer can be caught before it has time to spread, potentially saving lives through less invasive, more effective treatment. It is completely safe, uses no unpleasant rinses, dyes, or discomfort, and takes about two minutes.
This quick and painless procedure should be a part of your oral care.